To Read or Not To Read: 
READ IT!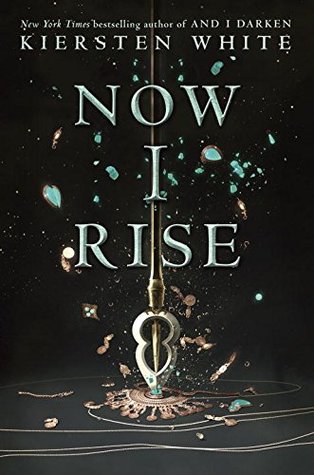 Now I Rise by Kiersten White
5 / 5 Stars
I picked this up on my mini book haul after arriving home from China, which was no coincidence because I've been stalking the second book in the Conqueror's Saga since I finished the first.
The first is Now I Darken in case you didn't know, which you should definitely pick up.
Read it if you like: a brutal female heroine, MURDER, court intrigue and historical fiction.
Why I liked it:
I'm all aboard the Lada hype train since book 1. I never got off the Lada hype train. (She is female Vlad the Impaler.) She is just a great fix of badass fighting.
Lada is believable and she has faults – while she is a brilliant fighter we follow her story so we see where she gets those ideas from. They're not pulled out of a hat. She's also terrible at court and politics and is brash which makes her believable.
RADU. He is always in the heart of court intrigue and his struggle really makes me want to root for him. I love thinking about how much he's grown as a character since book one when he was this whiny child and I found him so much more likeable this time.
I don't read much historical fiction but I found the story set in the Ottoman and Byzantium time period so I find this really refreshing.
The writing. I can imagine everything described and there's never so much description that I get bored.
I don't apologise for the rather hyped review! 😀 It definitely met my expectations the last novel set.