Hey, so I'm ill and I decided to do the thing I always do when I'm ill. Hunt for awesome book tags because maybe I actually do like sorting things (this is a shocking revelation for myself). And because I miss awesome Maas books that aren't Tower of Dawn, yes I still haven't finished it yet. And now I'm going to commemorate the awesome characters in her books by doing this tag!
This book tag was created by Hannah @ soobsessedwith and Alexa @ alexalovesbooks.
LYSANDRA | A BOOK WITH A COVER CHANGE YOU LOVED
I'll Give You The Sun by Jandy Nelson
There just aren't enough yellow books in the world, it makes rainbow shelves a real struggle.
ABRAXOS | A BOOK THAT'S BETTER ON THE INSIDE THAN IT LOOKS ON THE OUTSIDE
This question makes realise how vain I've become with books as of late, I'm actually struggling to think of an ugly book cover this year. Either that or people have been stepping up their book cover game. OH WAIT. I lie. The US cover is awesome but the one for the UK makes me said. Now I Rise by Kiersten White. the story is amazing though and so is the cover if you're in the US (I'm not really a put a person on the front cover sort of person).
ERILEA | A SERIES WITH GREAT WORLD-BUILDING
A Darker Shade of Magic by V. E. Schwab. I still need to read the rest of the series and I definitely want too.
RIFTHOLD | A BOOK THAT COMBINES GENRES
Six of Crows by Leigh Bardugo. It's crime and fantasy I'd say. Honestly if this book didn't fit so well in to this category I would also give it flipping great world building.
KALTAIN ROMPIER | A BOOK WITH AN UNEXPECTED TWIST
What was the last twist I wasn't expecting… not to sound like an ass or anything by saying that but I probably spend more of my time speculating than reading (questionably sad). And I mean like a good twist, not a twist that made me want to throw the book against the wall twist. And so I'm going to leave this blank instead of wondering on what to put here.
ASSASSIN'S KEEP | A BOOK WITH AN UNRELIABLE NARRATOR
I feel like it's the thing at the moment to hide half the story to the reader until the most awesome of moments to do the big reveal. Not thinking of any awesome Celeana Aelin Ashyriver Sardothein Galanthynius at all (don't kill me over any typos there please). It's also not a bad thing that books do this, who wants to hear the whole methodical plan laid out? Not me. No, really, I don't. I'm going to nominate half a book, mainly Vivvy from When We Collided by Emery Lord.
ASTERIN BLACKBEAK | A BOOK THAT'S GOT SQUAD GOALS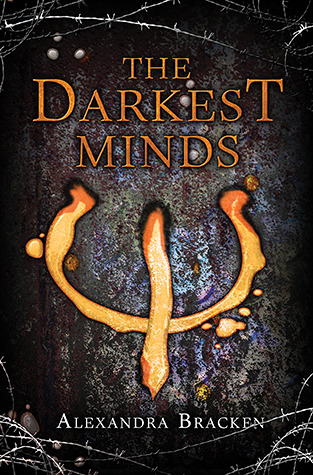 This one made me laugh so much. SQUAD GOALS. I'm going to say The Darkest Minds by Alexandra Bracken because they were all such a good team.
TERRASEN | A BOOK THAT FEELS LIKE HOME
(Cant say what this book tag is based on that's just wrong somehow). City of Bones by Cassandra Clare. It's my other go to book when I need something comforting, I'm ashamed I forgot for a moment.
AELIN ASHRYVER GALATHYNIUS | A BOOK WITH THE POWER TO DESTROY YOU
One Day by David Nicholls. The movie destroys me the book destroys me. I'm just tears every time, but I love it too much.
MANON BLACKBEAK | A BOOK THAT INTIMIDATED YOU
The Hobbit by the Tolkien. I've never really finished this book or read the rest of the Lord of the Rings series because they do just intimidate me. They're so revered I'm afraid I won't love them and you know spoilers are everywhere.
ROWAN WHITEHORN | A BOOK THAT MAKES YOU SWOON
TO HELL WITH IT I'M CHEATING. It's not the TOG series so it's okay, right? A Court of Mist and Fury by Sarah J Maas. Rhysand, enough said.
FLEETFOOT | A BOOK THAT YOU RECEIVED AS A GIFT
Tales of the Peculiar by Ransom Riggs. I got this from a friend for Christmas last year. Admittedly,  my Christmas presents are mainly books but from my TBR list, so I'm nominating this because it's a surprise.
EYE OF ELENA | A BOOK YOU FOUND RIGHT WHEN YOU NEEDED IT
We Are Okay by Nina Lecour. I hit in China where I was miserable and I felt this book alleviated that a little. The story had little to nothing to do with my situation but I really connected with the story at the time.
Hey, I hope you enjoyed this tag even though I did it totally for my own satisfaction. Sorry, not sorry. This tag really reminded me of how many books I need to re-read that also all happen to be in my parents house and probably in their attic.