Originally I wasn't even going to bother posting about the book because even after a week of finishing it I can't get over this book and then I realised I'm basically doing it a disservice by not being an utter fangirl for a second.
The Lost Plot is the 4th book so if you haven't read the first (The Invisible Library) Then goooo before you spoil yourself. Seriously, pick up the book if you like:
Secret agents who collect books to stabilise dimensions.
Action, intrigue magic and fae.
Hints of romance.
Sounds great, right? Yeah go pick up the books and don't look any further so you don't spoil them for yourself! 🙂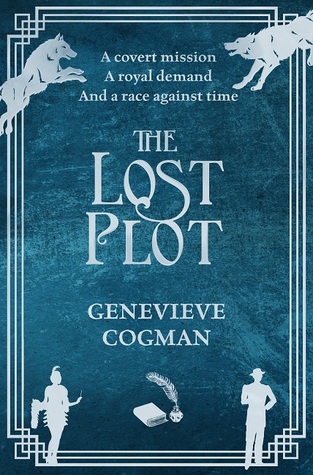 The Lost Plot by Genevieve Cogman
5/ 5 Stars 
In book 3 Irene had just escaped and possibly defeated Alberich so I was super ready to see how the story continued. Despite all the crazy events that happen in this book, the story felt very real to me. Kai and Irene are trying to deal with what happened in the previous novels. Fire freaks Irene out a little bit and Kai hates enclosed spaces. These little quirks really made the characters more real to me.
We get to learn more about dragon politics, which is the opposite of fae politics. The Masked City (book 2) was all about the fae and how they're more likely to be cliche because they're beings of chaos. Dragons are supposed to be about order but this book shows how disordered they can still be.
The dragons and the fae are perhaps the most interesting concepts in the series. Genevieve is very aware of them and so she puts her own spin on them in her books and makes it so they're tropes on purpose. This is what makes the books so interesting to me.
Also I love alternate dimensions, how different countries are powerful and for what reasons and then how everything is effected because of it. It's like one great big domino effect.
I can't stop waiting for something to happen between Kai and Irene (I'm not going to say if anything does in book 4). I've been waiting for it since the beginning and I'm still not tired of waiting. Although I don't think these books will ever be romance heavy.
Irene's obsession with Sherlock Holmes and therefore Vale was really quite cute and why she chose her Librarian name as Irene.
Lastly, I found in book 4 there was a lot less speculating between the characters that used to bog down the previous books. The Lost Plot was a quick read and I loved every minute of it!