Okay, I know I'm a little late to the party but this series is freaking awesome. I was wondering around half dead after finishing my dissertation and found book 11 in a series and was like hey why not who cares about spoilers? Turns out the series was awesome so I read book 1 after 11.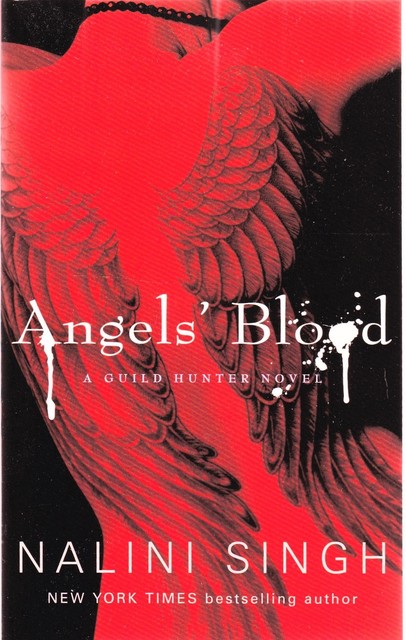 Angel's Blood (Guild Hunters #1) by Nalini Singh
5 / 5 Stars
Vampire hunter Elena Deveraux knows she's the best – but she doesn't know if she's good enough for this job. Hired by the dangerously beautiful Archangel Raphael, a being so lethal that no mortal wants his attention, only one thing is clear – failure is not an option … even if the task she's been set is impossible.
Because this time, it's not a wayward vamp she has to track. It's an archangel gone bad.
The job will put Elena in the midst of a killing spree like no other … and pull her to the razor's edge of passion. Even if the hunt doesn't destroy her, succumbing to Raphael's seductive touch just may. Because when archangels play, mortals break …
Read it if:
You freaking love vampire novels, this also combines angels and how they create vampires. The world knows a fair amount about these beings although they do have their own secrets still.
Are you a bit sick of YA, or just hit a reading slump? Pick this up. Elena doesn't read like a person in the upper side of her twenties. (OR MAYBE IM JUST GETTING OLD AND THESE PEOPLE ARE BECOMING MORE RELATABLE?!)
Kick-ass heroine hunting down monsters.
If you don't mind reading some paranormal romance :')
Honestly I need to be in a certain head space to want to read this genre of books. I'm so focused on my own writing right now I struggle to read anything but this series dragged me in. Book 11, Archangel's Venom ( I think? ) Was so good I hope to read entire series at some point.